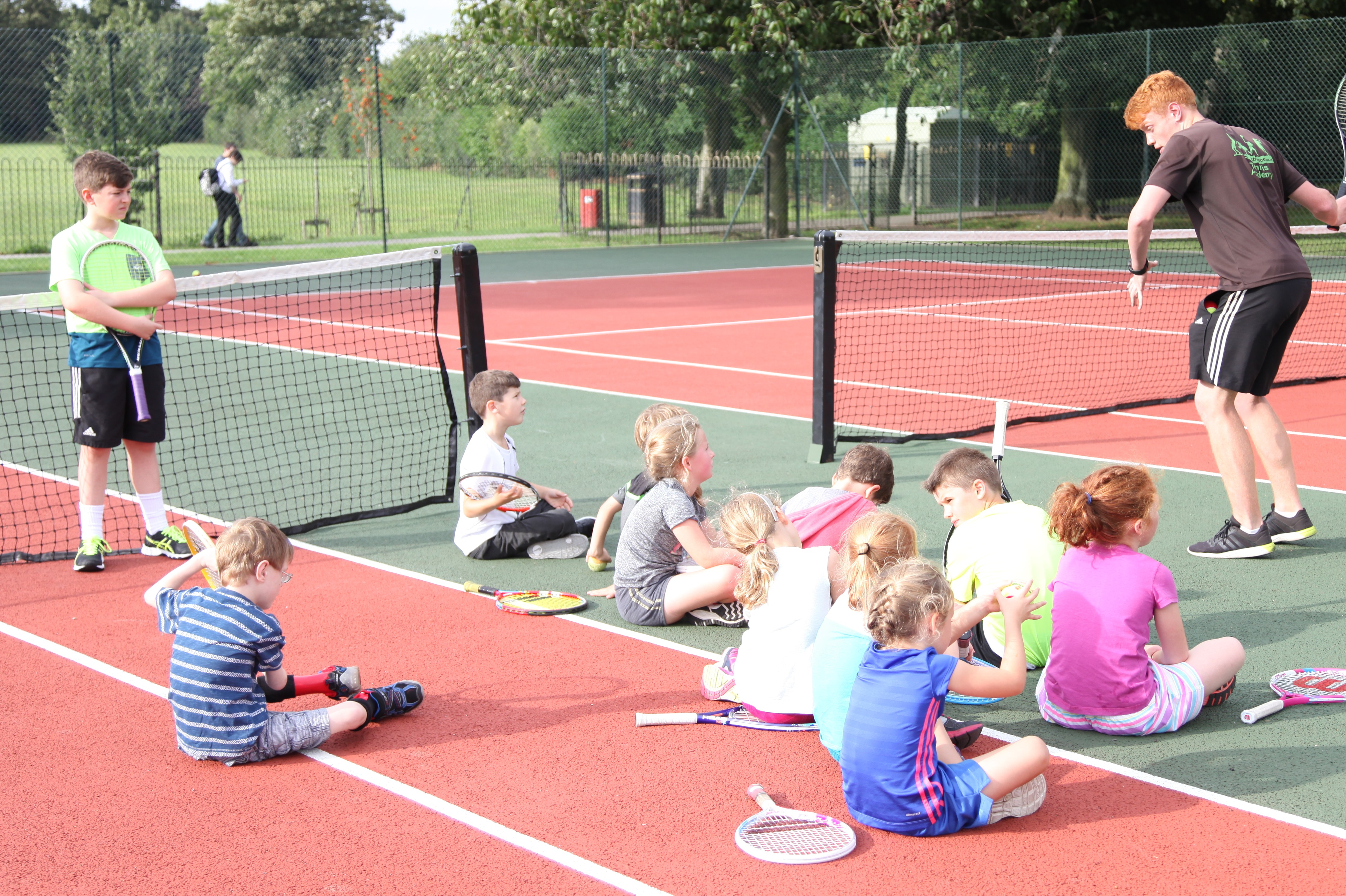 Mini Tennis Orange is the second level in the mini tennis structure. Children move on to Mini Orange when they are 8 years old and continue untill the season in which they are 10.

At this stage they will use:
23-25 inch rackets
mini orange tennis balls which more bouncy than the mini red balls but still softer and slower than green balls or the more familiar yellow tennis balls)
The mini orange court that is ¾ the size of a full singles tennis court.
As children move up through the mini tennis structure their skills are constantly improving as the sessions get slightly more intense and they learn new techniques and strategies, however fun is still a huge priority.
Prices for tennis coaching in West Bridgford
 
Pay & Play
Monthly
 
 
All Venues
Bridgford Park
 
Adults
£10
£22.50
 
Juniors 11-18
£10
£22.50
 
Children 5-11
£10
£22.50
 
Tots Under 5s
£10
£22.50
 

Individual lessons from  (court not included)

£20.00 

 + court fee

 
 
Tennis Lessons in West Bridgford.
Age Group
Day
Time
Venue
Tots (3-4)
Currently 
Under 
Review
Mini Red (5-7)
Monday
4-5pm
Central Avenue
 
Saturday
9-10am
Central Avenue
Mini Orange (8-9)
Monday
4-5pm
Central Avenue
 
Wednesday
5-6pm
Central Avenue
 
Saturday
12-1pm
Central Avenue
Mini-Green (9-10)
Tuesday
4-5pm
Central Avenue
 

              

Wednesday
5-6pm
Central Avenue
Juniors (11+)
Monday
5-6pm
Central Avenue
Academy Teens
Tuesday
6-7pm
Central Avenue
Adults
Tuesday
7-8pm
Central Avenue
 
Friday
9:30-10:30am
Central Avenue
 
Saturday
10-11am/11-12pm
Central Avenue
To discuss details of tennis coaching session or to book a place e-mail or call: