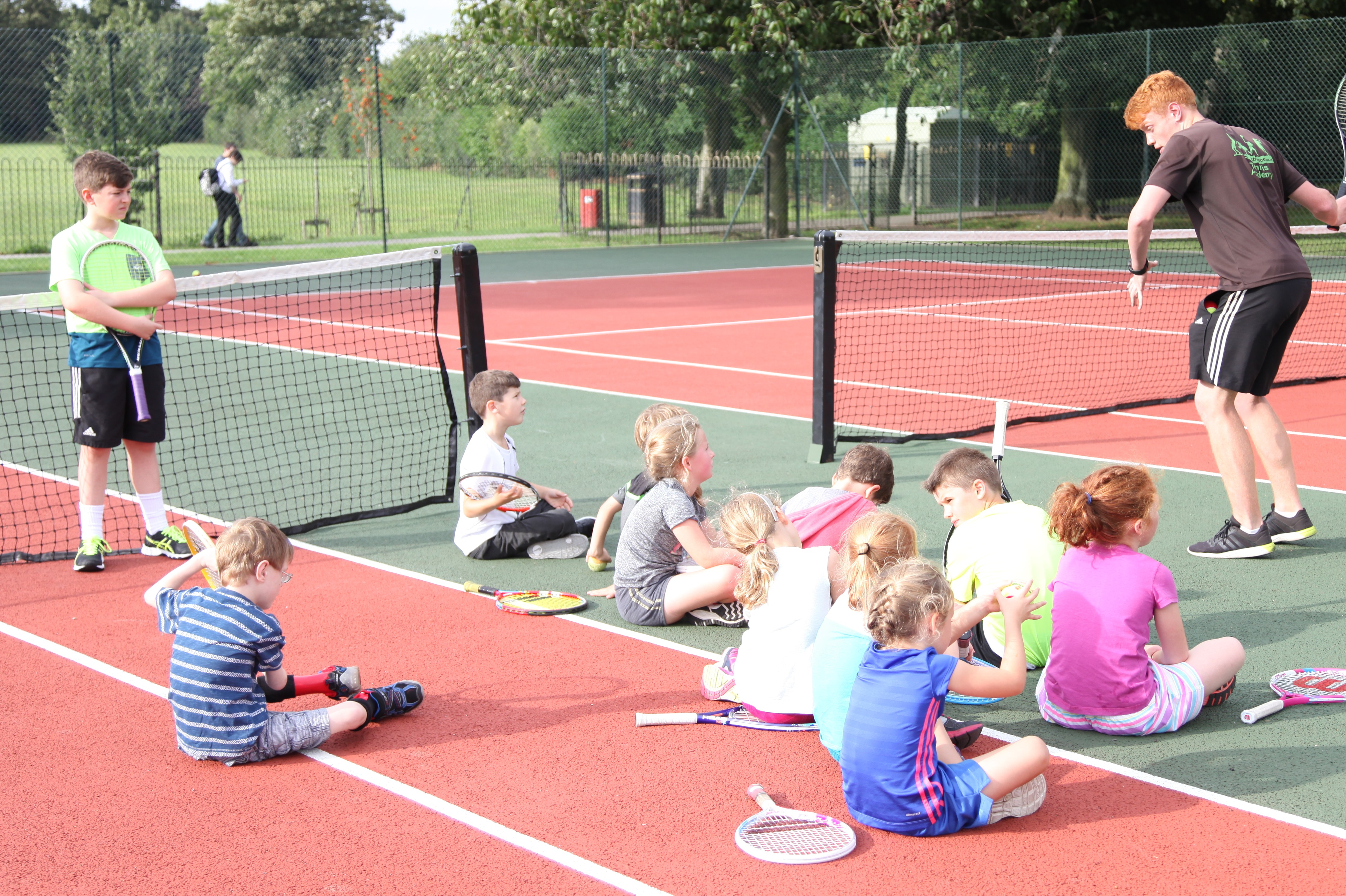 Mini Tennis Orange is the second level in the mini tennis structure. Children move on to Mini Orange when they are 8 years old and continue untill the season in which they are 10.
At this stage they will use:
23-25 inch rackets
mini orange tennis balls which more bouncy than the mini red balls but still softer and slower than green balls or the more familiar yellow tennis balls)
The mini orange court that is ¾ the size of a full singles tennis court.
As children move up through the mini tennis structure their skills are constantly improving as the sessions get slightly more intense and they learn new techniques and strategies, however fun is still a huge priority.